Suggestions for Association Technology Infrastructure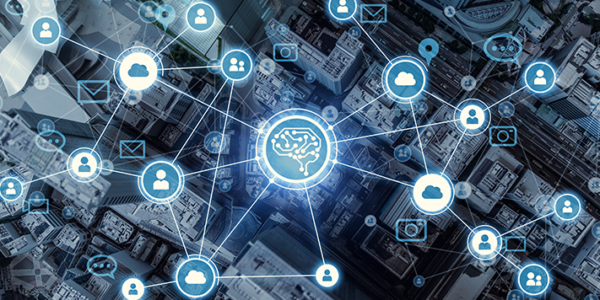 Associations are often challenged to find the right IT solution to fit their organization's unique need. The market rarely provides a single solution or vendor that can meet all requirements, and that is where Flying Cloud Solutions can help. We maintain updated research on the Association IT marketplace allowing us to swiftly narrow down possible vendors that will best be suited for specific association challenges and help associations develop and implement a plan to implement IT strategies.
Generally, associations require several major systems that need to work seamlessly together in order to provide optimal service to the association's varied stakeholders including its members, grantees, speakers, association employees and the general public to name a few. Major IT systems include the forward-facing website, member management software or an association management system (AMS), accounting and financial software, a learning management system (LMS), marketing systems, conference management software, and often other software to support functions such as advocacy, research and publications, awards, accreditation, fundraising, grants, among other functions depending on the association's mission. A general technical architecture may look like this:
.
The diagram illustrates the fact that there is no single solution that delivers on the unique requirements of an association. As a result,the market has responded by providing a plethora of different platforms to meet these varying needs. Some vendors have stand-alone products, while others have products that were built to integrate with existing systems such as SalesForce or Microsoft 365. Other solutions have banded together in loose partnerships, and yet others have begun to form massive conglomerates seeking to provide a one-stop solution to as many association needs as possible as with Community Brands.
We at Flying Cloud Solutions believe strongly that associations are at their very core communities of practice (Wenger 1998). The technical architecture should fully support this concept of community and drive engagement with the mission while allowing members to evolve collective knowledge. The technology should support member pathways designed to further the vision of the association and technological solutions must also support an increasingly complex set of values including data privacy, avoiding discriminatory algorithms, and ensuring inclusivity through accessibility.
We do not wish to endorse any specific vendor over another, but wish instead here to describe a few features to consider when reviewing platforms:
Member Management software and Association Management Systems (AMSs)
The Association Management System (AMS) may go by other titles such as a member data platform (MDP), but this is essentially the brain of your association operation.These systems collect your member data and thus drive all interactions with your members throughout other associated platforms. Some AMSs are tied directly into marketing and sales platforms such as SalesForce, content management systems (CMS) to drive the forward-facing website, or other platforms, consolidating some of the tasks of the association. Here are some considerations when reviewing AMS product vendors:
Data: It is all about the data. How does the system maintain clean data and how does it leverage it to assure that members move in anticipated pathways as they engage with the association? How does the system allow you to analyze data and assure that you are meeting your mission objectives?

Integrations: What systems does the AMS play nicely with? Are there existing relationships with other vendors that supply services not inherent to the AMS and what do those integrations actually look like in practice?

Maintenance and Use: How user friendly is the system? Can all aspects of the association leverage the data and reports or is access to the system limited to a select few with IT backgrounds? Democratizing the data will help to reduce institutional silos and allow those managing the association to work together with common purpose and knowledge.

Vision and Flexibility: Is the AMS flexible enough to grow with your association's changing needs? For instance, your association does not currently maintain an accreditation but is looking to add accreditation to the list of services. Accreditations focus on institutions rather than individuals and thus require different data and metrics. Is the AMS capable of serving both institutional and individual members?
Learning Management Systems (LMSs) and Learning Experience Portals (LXPs)
Learning management systems (LMSs) should drive engagement in members' personal growth, but also support pathways for situated communal learning. As Lave and Wenger (1991) describe communities of practice, these communities "share a common interest and a desire to learn from and contribute to the community with their variety of experiences." Many LMSs were designed on the notion of a single individual engaging with courses and tracking their experience, and other LMSs have been created with the main purpose of promoting off-the-shelf content developed by the LMS provider. Consider how your LMS solution supports your association community and how it may do so in an equitable manner, allowing underserved voices and experiences to be reflected within conversations and to grow and become part of the broader community. Some considerations include:
Learner Pathways: In what ways does the LMS support learning pathways? Pathways may come from certification but there are other pathways that a member may take before committing to a certification route.

Data: How does the system leverage the data to engage learners with content and drive learners to the content that will further the mission and vision of the organization? Does this data require an API with the AMS? If so, how strong is that integration? In what ways can you use the system to track evaluation data at various levels of Kirkpatrick's model (Kirkpatrick & Kirkpatrick 2016)?

Community: How well do the features develop social interaction in the virtual environment? Are there added mechanics that are involved in supporting and encouraging a sense of community?

MultiModal: How flexible is the LMS to providing and tracking varying modes of content delivery? Does the LMS support a variety of strategies for effective learning?

Automation: How does the system support automation? Is there an AI, machine learning, task streams or another method? Can you attach something such as a chat bot to assist learners on their journey?

Pricing Structure: What is the pricing structure and how does it match the way your association intends to use the platform? Pricing varies widely and may be per user, monthly, or even some combination of the two. If the LMS requires storage of SCORM content on an external server such as SCORMCloud, then there may be additional fees as well.
There are many other systems to consider as well when developing your association technical architecture including, but not limited to, advocacy, fundraising, grants and awards management, document management, financial software, marketing solutions, mobile solutions, translation, human resources, data analytics, job boards, among others. Each association also has very unique needs and functions that make for countless combinations of vendors to meet these demands. The current pandemic has also made it increasingly difficult to shop around given the lack of involvement by many of these vendors in recent online conference events. Don't navigate these waters alone, schedule a time to speak with us at Flying Cloud Solutions!
Works Cited
Wenger, E. (1998). Communities of practice: Learning, meaning, and identity. Cambridge University Press.
Kirkpatrick, J. D., & Kirkpatrick, W. K. (2016). Kirkpatrick's four levels of training evaluation. ATD Press.
Lave, J., & Wenger, E. (1991). Situated learning: Legitimate peripheral participation. Cambridge University Press.