We are Flying Cloud Solutions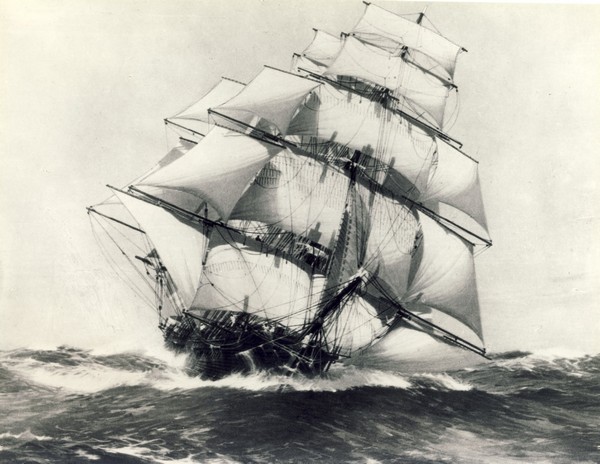 It has been a long time coming, but Flying Cloud Solutions is finally ready for action! Frederick Steiner and I had a vision to start a company that leveraged both of our unique talents and experience. A company that would be innovative and creative. A company with flexibility and the potential to grow in spaces that we were both passionate about.
Flying Cloud Solutions is named for the famous clipper ship that set a lasting world record lasting over 130 years for sailing in the shortest amount of time from New York to San Francisco. The ship was an innovation that proved the extremes of human potential against environmental challenges and an aptly named metaphor for the vision of our company. Just like this vessel, Flying Cloud Solutions seeks to leverage technologies in creative ways to meet organizational challenges. With a main focus on learning and instructional design, we seek to tie together a wide range of evidence-based practices to provide unique and lasting (and ideally award-winning) solutions.
As a start-up small business, our current business strategy focuses on leveraging our lean business architecture to partner with other organizations in the space and to hire talent where necessary to meet the unique goals a project may bring. Frederick Steiner and I also bring our years of unique expertise to any partnership that allows for Flying Cloud Solutions to stand out in the market.
What is this unique experience, and how can this team help my organization?
Josh Yavelberg holds a PhD in higher education and educational technology with a research focus on the scholarship of teaching and learning. His experience in higher education as a professor, instructional lead, faculty development specialist, and designer along with his experience with developing life-long learners through association education allow him to think strategically about the design and evaluation of learning systems. Josh is also an accomplished artist and designer who brings design thinking methods to any challenge he faces, keeping a technology agnostic view to his design solutions. He continues to conduct research and disseminate his findings through journal articles and conference presentations.
Frederick Steiner holds a bachelors in computer information systems and a masters in business administration. He is an experienced technology consultant with years of experience in government contracting. Frederick brings to the team a passion for programming languages and technology DevOps as he is a certified Scrum Master and versed in Agile and Six Sigma project management methodologies. Frederick will assure that your organization's technology infrastructure meets your intended goals and outcomes.
Together and with our large, at-the-ready talent pool, Frederick and I will bring out-of-the box thinking to your learning needs that drives measurable return on investment. We have designed our services to assist with all or any specific facet of the instructional design process as we know that each organization is at a different place with their learning design needs and we are here to help. Be sure to reach out to us today to set up a consultation!